Tietoja
Flightsim.to
Flightsim.to on maailman ykköslähde Microsoft Flight Simulator 2020 Modien, Liveries ja Add-Ons. Ilmainen, helppo ja yksinkertainen. Olitpa luomassa tai etsimässä lisäosia, olet tullut oikeaan paikkaan.
Trusted by over 400,000+ Members and industry-leading companies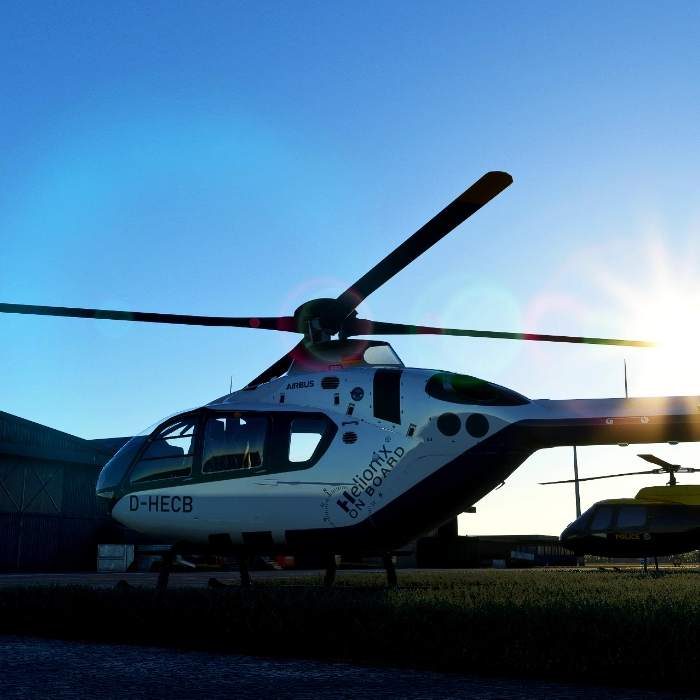 39,619 Add-Ons
Microsoft Flight Simulatoria voidaan parantaa ja laajentaa uskomattoman monella tavalla. Tarkalleen ottaen yli 14 tuhannella tavalla. Kaikki nämä lisäosat ovat saatavilla täysin ilmaiseksi. Voit ladata ne maksamatta senttiäkään. Mutta ... tekijät ovat iloisia jokaisesta lahjoituksesta heidän hienoa työtään varten!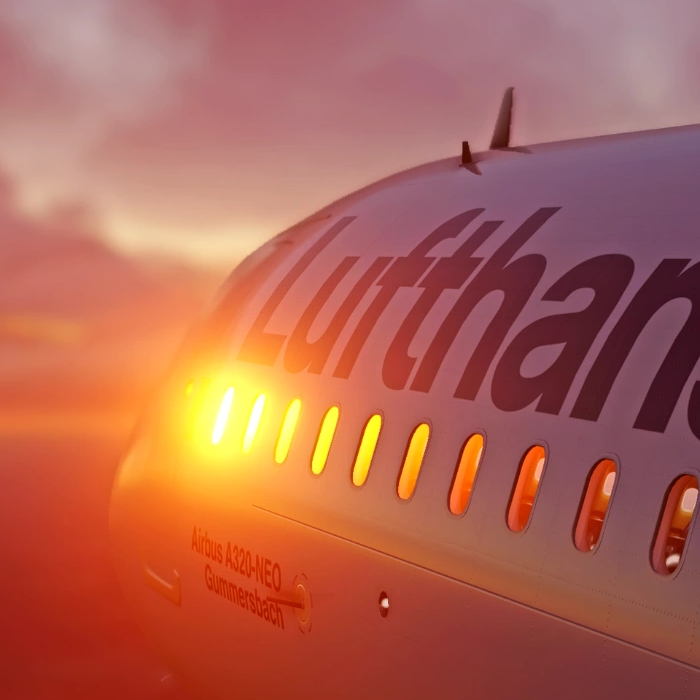 25 miljoonaa+ latausta
Joka päivä käyttäjät ympäri maailmaa lataavat keskimäärin yli kaksi tuhatta lisäosaa parantaakseen pelikokemustaan Microsoft Flight Simulatorissa. Uskomatonta, eikö olekin? Olemme palvelleet yli 10 miljoonaa latausta ajan kuluessa, ja paljon lisää on tulossa! Se on valtava määrä kaistanleveyttä. Emme tunne maksullisia tilauksia, emmekä kurista latauksia - enemmän aikaa sinulle nauttia pelistäsi!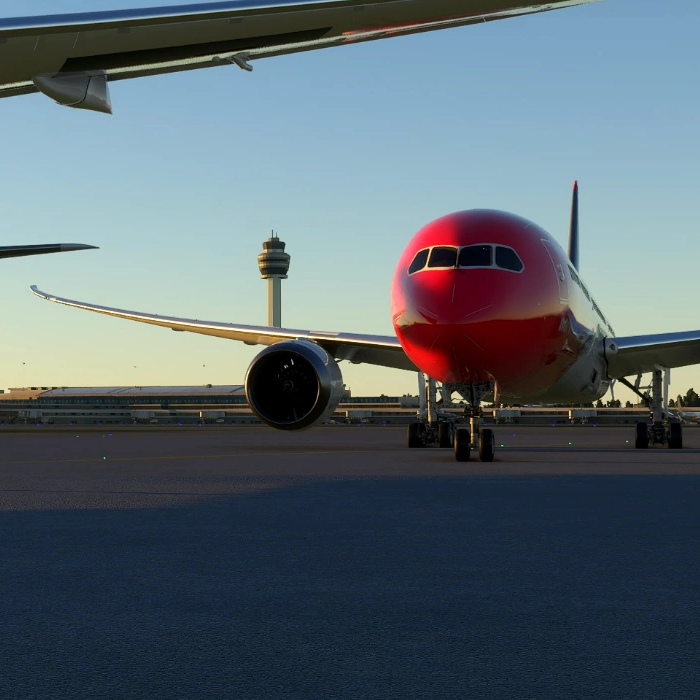 Luottamus yli 300.000 jäsentä
Yhteisömme kasvaa päivä päivältä. Liity jäseneksi jo tänään saadaksesi lisää etuja ja pysyäksesi ajan tasalla. Rekisteröityminen on täysin ilmaista. Se antaa sinulle lukuisia etuja, kuten ilmoitukset heti, kun jokin suosikkilisälaitteistasi on päivitetty. Voit myös arvostella muita modeja ja jopa kommentoida niitä!


About us
Lisäosia kaikille!
Voit laajentaa Flight Simulatoria uskomattoman monella tavalla. Haluamme antaa tekijöille mahdollisuuden esitellä teoksiaan yhteisölle, saada palautetta ja parantaa niitä jatkuvasti. Samalla haluamme tarjota kaikille Flight Simulaation harrastajille mahdollisuuden saada nämä työt mutkattomasti ja niputettuna yhteen paikkaan.
Trusted by millions of pilots worldwide
Flightsim.to is a world-leading resource for Microsoft Flight Simulator addons and mods.
Total Members

450,000

Total Downloads

33 Million

Total Uploads

33,000
Daily Pageviews

500,000

Monthly Pageviews

14 Million

Visits per Year

33 Million
Meet our team
Kuka on Flightsim.to:n takana? Vain muutama ihminen - tässä me olemme.
Jos haluat ottaa meihin yhteyttä, voit luoda tiketin.
LIIKENNETIEDOT
Tiedostoja yhteensä
35,932
Tiedoston versioita yhteensä
70,444
We have more to offer
Features
We serve our users with simple but effective features to make your experience with us hassle-free.
Maisemakartta
Use our Scenery Map to browse the entire world for add-ons, mods and scenery enhancements. It is free and regularly updated.
Tutustu
Käytä Discover-sivua selataksesi tuhansia lisäosia. Kirjoita vain hakusana, valitse joitakin luokkia tai tunnisteita ja järjestä lajittelu haluamallasi tavalla. Lisäosien löytäminen ei ole koskaan ollut helpompaa tämän intuitiivisen haun ansiosta.
User Voice
Jokainen luoja tarvitsee ja haluaa palautetta. Luo tili, anna arvosanoja ja kerro tekijöille, mistä pidät heidän lisäosissaan ja mistä vähemmän. Kommentit ovat olennainen osa yhteisöämme. Niitä on kirjoitettu jo yli 20 tuhatta.
20K+ Wallpapers
Yhteisömme latasi niin paljon upeita kuvia ja kuvakaappauksia Microsoft Flight Simulatorista, että meidän oli pakko tarjota ulkoinen sivusto, jotta voisimme selviytyä kiireestä. Taustakuvat-sivultamme löydät tuhansia Ultra HD -taustakuvia - ilmaiseksi ja vain yhdellä klikkauksella ladattavaksi.
Ei kuristusta
Muut sivustot rajoittavat latausnopeutesi alle 1 MB/s tai jopa muutamaan KB/s ja pakottavat sinut maksullisiin premium-jäsenyyksiin, jotta saat täyden tehon käyttöön. Me Flightsim.to:lla emme tunne mitään sellaista: Lataat meiltä Fair Use -periaatteen mukaisesti, ilman kuristusta tai rajoituksia, jos se ei ole tarpeen
Pyynnöt
Jos kaipaat jotakin lentokoneiden maalausta tai maisemaa peliin, voit käyttää pyyntöjen sivua tehdäksesi ei-sitovan pyynnön siitä. Luojamme ovat jo käsitelleet ja täyttäneet yli kaksituhatta pyyntöä - täysin maksutta! Kärsivällisyys kannattaa.
Tietoja
Me olemme vain foorumi.
Flightsim.to on paikka, jossa tuhannet tekijät ovat kokoontuneet yhteen luodakseen hienoja juttuja. Kiitos paljon siitä! Ilman sinua tätä alustaa ei olisi olemassa - näin yksinkertaista se on. Ja se ei merkitse mitään vain meille, vaan monille lentosimulaatiofaneille ympäri maailmaa. Kiitos panoksestasi!
Yli 150 sponsoria
Yli 150 ihmistä sponsoroi Flightsim.to:ta auttaakseen palvelinkustannusten kattamisessa. Tässä on satunnainen valikoima lahjoittajiamme.
i am New to MFS 2020 and love the work
This place makes MSFS a whole lotta fun.
the download speeds are ridiculously good, blowing all the legacy sites out of the water, and more people should be donating tbh
You all do a great job, I am glad that you are here, I appreciate your work very much
great to have this site!
Your work is optimal, thank you
Wonderful service you provide. Thank you.?
Cheers guys great work
cierciformidable, bien construit, agreable à utiliser et tres complet.
A small token of appreciation for what you guys are doing. Hope you never loose the passion and continue improving!
Great site! Where would we be for scenery and other FREE addons without it ?
Thanks for this fantastic community resource.
Awesome website. Keep up the good work!
Very  good job..Thank you very much.Regards From Greece
Just want to say thanks and please keep creating
bravo pour votre travail et merci
Site appearance, structure etc - excellent.
nicely organized and though out site. Makes browsing and downloading a pleasure. Especially like that it remembers my downloads!
Keep up the great work !! .
I buy you some coffees. I do this with much joy and gratitude. Because without you MSFS 2020 would be only half so great. What you are doing here, is simply outstanding. Thank you!
THX for your your excellent work there.
This homepage is very interesting and want to spend coffee :)??
Dear Sirs, thank you very much for this great work. I enjoy it every day. With best wishes from the Wild West Forest Germany Willow fsx
Great Service! Tx very much.
Great for us siommers. Thank you (3)
An invaluable site - you are doing more to popularise MSFS than Microsoft itself!
Best Flightsim Add-On website ever! Great design and layout-Thanks for everything!
flightsim.to is the best site when it comes to Add-ons. Very attractively designed, very well organized, with super fast downloads. Thanks a lot for your great work!
What would MSFS be without you? Thx for this service...
Awesome site. Thanks.
From Japan Very easy and easy to use Thank you
Thanks for this great platform!
Cool and useful portal page, go ahead
Follow us
---
Ota yhteyttä
---
Oikeudelliset tai liiketoimintaa koskevat tiedustelut lähetä osoitteeseen
[email protected]