USA Airport Bundle
Bundle

for Microsoft Flight Simulator — tekijä FL2
🥳 Save
11%

with this bundle

Buying the products individually would cost you 11% more.
Ei käytettävissä
Valitettavasti meillä on tekninen ongelma maksujen käsittelyssä juuri nyt. Teknikkomme työskentelevät jo ahkerasti ratkaisun parissa, ja voit todennäköisesti ostaa tuotteita uudelleen muutaman minuutin kuluttua. Ymmärrystäsi ja kärsivällisyyttäsi arvostamme suuresti!
Ei käytettävissä
Tämän tuotteen myynti on tällä hetkellä keskeytetty. Tähän voi olla useita syitä. Pyydämme ystävällisesti kärsivällisyyttänne.
Pikalataus saatavilla Varastossa
...

Palkintopisteet
Palkintopisteet
Filosofiamme on palkita uskolliset ja palaavat asiakkaat ja kiittää heitä luottamuksesta, jonka he ovat osoittaneet meille. Siksi otamme käyttöön palkintopisteet.
---
0
Nykyinen saldo
...
Saldo tämän oston jälkeen
---
Jokaista käyttämääsi täyttä 1,- $/€/£ kohden saat palkintopistettä, jotka voit lunastaa Loyalty Shopissa. Loyalty Shop sisältää useita alennuksia tai muita etuja, jotka voit avata palkintopisteilläsi ja säästää rahaa tulevissa ostoksissasi.
| JOKAISELLE 1,- | SINÄ SAAT |
| --- | --- |
| US$ | 10 |
| € | 11 |
| £ | 12 |
| CAD | 7 |
| AUD | 7 |
How can I redeem my points?
Visit our Loyalty Shop and redeem your Reward Points for coupons, which we will send to your email address within 48 hours.
Southwest Florida International Airport (IATA: RSW, ICAO: KRSW, FAA LID: RSW) is a major county-owned airport in the South Fort Myers area of unincorporated Lee County, Florida, United States. The airport serves the Southwest Florida region, includin...
---
Saatavilla vuodesta
April 15, 2022
Nykyinen versio
2 from July 04, 2022
Fresno Yosemite International Airport (IATA: FAT, ICAO: KFAT, FAA LID: FAT) is a joint military/public airport in Fresno, California, United States. It is the primary commercial airport for the San Joaquin Valley and three national parks: Yosemite, S...
---
Saatavilla vuodesta
June 28, 2022
Nykyinen versio
1.0 from July 04, 2022
Kuvaus
This Bundle is released in response to the major update of MSFS in the US. Let's experience it together!
---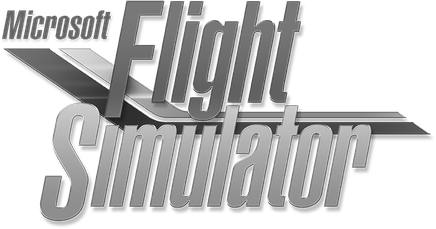 Yhteensopivuus
This product is working on PC and will not work on Xbox or other devices.
Flightsim.to is rated excellent
Customers put their trust in us. We are grateful for that, because customer satisfaction is our top priority.
---
Raportti Kommentti
Olet aikeissa ilmoittaa kommentista yhteisön ohjeiden rikkomisen vuoksi.
Vau! Valmis jakamaan.
Muista jakaa tiedostosi ystäviesi ja muiden ihmisten kanssa ympäri internetiä. Tämä on ainoa tapa varmistaa, että mahdollisimman moni ihminen löytää lisäosasi!
Voit muuten myös jakaa tarkan linkin tiedostoosi alla!
Close
Vaihda kieltä
Nykyinen kieliasetus on Suomi. Olet vaihtamassa oletuskielesi.